Cirepil Blue Hard Wax Review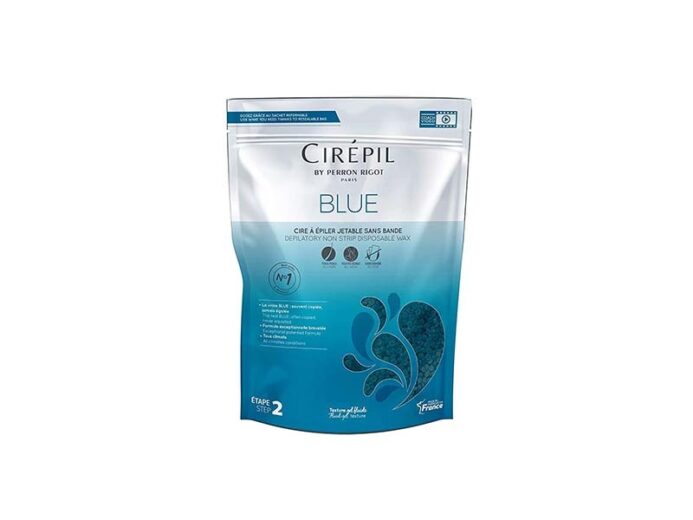 Waxing is one of the best ways to remove unwanted hair. It's practically pain-free, affordable, and the results are longer lasting than other hair removal methods. Hard waxes are the best if you want to have soft and smooth skin, free from all those nasty hair.
But what is the best hard wax product? Well, that's a tough question to answer but we think that Cirepil Blue is certainly among the top contenders.
Cirepil Blue Hard Wax Review
If you have unwanted hair on your legs, arms, face, underarms, and any other part of your body, this hard wax is for you. You can get rid of all those hair easily and conveniently with the Cirepil Blue Hard Wax Beans. When used with a wax warmer, you can have a hair-free body in a short time.
How Does It Work?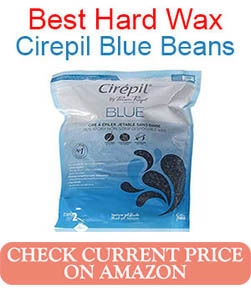 Other waxes require the use of strips to remove unwanted hair from the skin. Cirepil Blue beans offer stripless waxing that is simple and easy. The wax hardens when applied to the skin and firmly grips on the hair.
You can then peel off the wax, and the hairs will come with it. Unlike soft waxes, you will not need any strips to stick onto the wax to be able to peel them off with the hair. Less mess, less fuss.
Is it painless?
It is a common misconception that waxing hurts, and it hurts badly. But the truth is, it's not. Especially with Cirepil wax beans.
Cirepil grips the hair and not the skin. All the hair will come off with one firm pull. You'll hardly notice any stinging sensation that usually goes with other waxing methods.
The bottom line is, waxing with hard wax is practically painless when compared to using razors or other hair removal methods. In addition, tolerance of pain differs from person to person, what pains one can be nothing to some.
Is it easy to use?
Cirepil Hard Wax is very simple and easy to use. You no longer have to go to the salon and pay a lot of money or waste a lot of your time. You can remove your unwanted hair anytime you like at the comfort of your home.
They melt quickly and easily in a hard wax warmer and are ready to apply in just a few minutes. They glide smoothly on the skin and harden just enough to be easily pulled off. All those nasty hairs will be gone in a snap.
Cirepil Key Ingredients
Beeswax
The key ingredient that makes these hard wax beans one of the best on the market today is beeswax. It is used in most skincare products because it helps protect the skin from irritation and redness, thanks to its anti-inflammatory properties.
Beeswax allows the skin to breathe which can prevent the pores from getting clogged while waxing. It also has anti-bacterial properties that help prevent infections. It has antiviral properties that help in treating skin from irritations.
Lanolin
Cirepil contains lanolin that is a well-known skin moisturizer. It helps in the treatment and prevention of dry, rough, itchy, and scaly skin. Perfect for use in waxing as these are some of what you may encounter when having your unwanted hair removed.
Glyceryl Rosinate
A plant-based ingredient added as a skin conditioner. It also acts as a binder to hold the oil and water ingredients and make them work harmoniously together. It also acts as an emulsifier to stabilize the hard wax beans.
How to use Cirepil wax beans?
In a wax warmer, pour the desired amount of wax into the heating pot. The amount of wax depends on the area that you'll be using it on. Turn on the heat and wait until it melts.
Let the mixture slightly cool off. Put a small amount on your wrist to see if you have the right temperature. Slather a decent amount of the wax on the area you want the hair removed.
Wait a few minutes until the wax hardens. Peel off the edge of the wax and in one smooth action, pull off the wax. Use a light lotion to soothe the skin.
How Effective Is It?
It is very effective. Cirepil Hard Wax Beans are so effective your skin will feel soft and smooth after one try. The wax usually takes over 98% of unwanted hair without feeling any pain or stinging sensation.
Where to Buy?
Cirepil Hard Wax Beans are available on Amazon. Probably best to buy them off them since it nearly guarantees an authentic product and impeccable customer service.
Overall Rating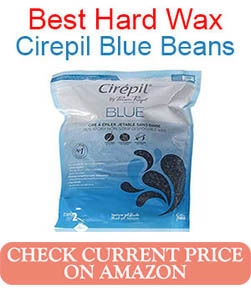 Cirepil Hard Wax Beans are truly one of the best you can find. They're easy to use, contain natural ingredients, and are very effective in removing unwanted hair. Your skin will feel softer, and smoother with no irritations whatsoever.
You'll enjoy your painless waxing sessions and hair-free skin any day you want, anytime you want, in the comforts of your own home.